Professional Website Builder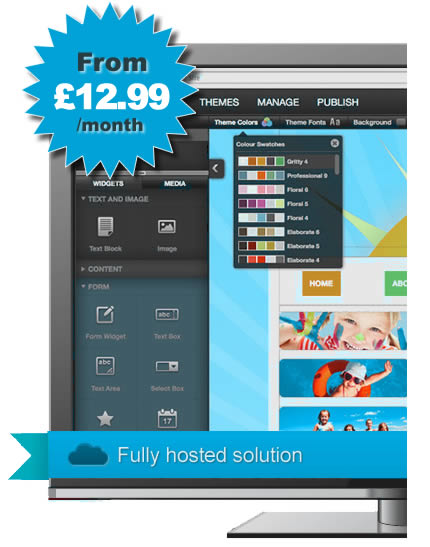 Point, click, drag and drop

Create a website using the simple drag and drop interface. Put your text, pictures, maps, video (and anything else you can think of) anywhere on the page. Change a page's dimensions or delete something that you aren't happy with in just a few clicks.

Direct HTML editing (Pro version)

Use the drag and drop interface to edit your website or hand code the HTML yourself. SiteHero Website Builder has been designed to be as advanced as you need it to be.

Make your website interactive

Choose from a wide range of widgets to add to your website, including Google Maps, Google Checkout, Twitter and Facebook. Just pick the widgets you want and then drag and drop to activate them.

No Flash

SiteHero websites are built using HTML & CSS, and we don't use Flash. This means that all websites built using SiteHero Website Designer work on every device, including mobile phones.
Create Stunning Websites Without Writing Any Code
SiteHero is a fully hosted website builder allowing you to create, manage and host your website - all from the same package. No additional hosting packages, software or add-ons are required; all you need is a domain name and SiteHero.
SiteHero makes it easy to create a website without any coding skills. Change every aspect of the design, including colours and fonts at the touch of a button, plus add text, pictures, music and video in seconds. Increase engagement with your visitors though the built in social media features, maps, contact forms and ecommerce functionality. With over 100 professionally designed templates and growing, our selection is designed to cater to your requirements. SiteHero's powerful editor also caters to advanced users by providing access to the code (HTML5 and CSS3).
Create a website quickly & easily
Unlimited web pages (Pro version only)
Drag & drop design
Fully hosted website builder
Designers, businesses & home users
---
SiteHero
SiteHero

Pro

Price per month
£12.99
£19.99
Number of pages
5
Unlimited
Templates
15
Unlimited
Webspace
2GB
Unlimited
Data limit
Unlimited
Unlimited
Stock Images
5
10
Mandatory Features & Widgets
Custom Favicon
Text Editor
Custom Button
Click to Call
Form
Spacer
Divider
Columns Layout
Image
Picture Gallery
Social Widgets
Linkedin Profile
Linkedin Business
Twitter Feed
Tweet this
Facebook
Disqus Comments
Yelp
Special Widgets
Sign Up Form
Slideshow
PayPal Buy Now
HTML Embed
Special Features
Add <HEAD> and <BODY>
External Redirects
Google Analytics Menu
SEO & HTTP Redirects Menu
External Domain Mapping
Aviary Image Editor
Food Menu
Blog
Media
Dropbox Widget
SoundCloud Widget
Youtube Embed Widget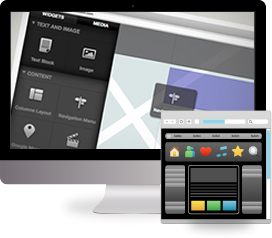 Create a website that is really yours
SiteHero makes it easy to create a website without any coding skills. Change every aspect of your design, including colours and fonts, all at the touch of a button. Plus, add text, pictures, music and video in seconds. You can also increase engagement with your visitors through the built in social media features, maps, contact forms and ecommerce functionality.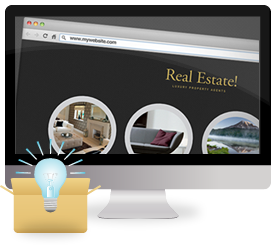 All in one solution
SiteHero comes with everything you need to design and create a website. Your website hosting is fully included so you don't have to buy any additional products to publish or manage your website.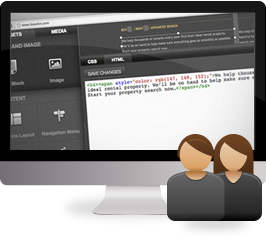 A website builder for everyone
SiteHero is perfect for building your first website, but it is also has all the tools you need if you are a seasoned web designer. Our powerful editor gives advanced users access to the code (HTML5 and CSS3).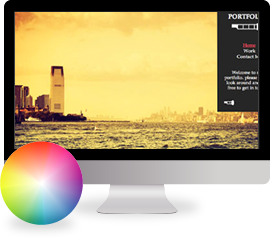 Ready to go templates you'll want to use
You'll get 100+ professionally designed website templates to choose from. We have a vast selection of different templates to suit different needs including photography portfolios, small business websites and ecommerce websites. Each template can be fully customised to meet your requirements whilst building your website.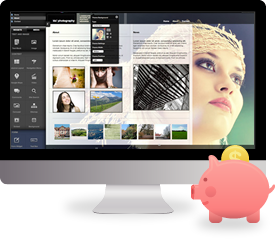 A professional website builder without the cost
Choose from our two great products depending on your requirements. Starting from just £8.99 per month (with the web hosting fully included), you can build a website you'll be proud of, without breaking the bank.
Q. Do I need a domain name with SiteHero?
A. Yes, you will need to purchase a domain name to use with SiteHero. (Unfortunately, our Free Domain Name For Life is only available on our SuperPlan hosting, not on our SiteHero packages).
Q. Can I set up an online shop?
A. Ecommerce is available with the Pro package. You can use our Google Checkout Widgets or you can embed another ecommerce platform into your site (such as Paypal).
Q. Can I add adverts to my website?
A. Yes you can.
Q. I want to show my images - Do you have a gallery?
A. Yes, we have a Carousel Widget, which lets you create a sequence of images or other elements.
Q. I already have a site. Can I import it into SiteHero?
A. No you cannot import a site into SiteHero, but you can easily recreate it.
Q. Can I upload my own videos to my SiteHero site?
A. You can upload videos up to 20mb. If your video is bigger than this, we recommend you use a video hosting service like YouTube or Vimeo and embed it.
Q. If I buy the standard package, can I upgrade to Pro later?
A. Yes you can.
Q. Do you have a blog feature?
A. No we do not have a blog feature but we are working on one. We have no release date for this feature yet.
Q. Can I have more than one website?
A. You can create and publish one website per package. If you want multiple websites you will have to buy additional SiteHero packages.
Q. Do SiteHero sites have good Search Engine Optimisation (SEO) performance?
A. All websites are built in HTML and CSS, rather than Flash, which means they are naturally search engine friendly. For users who want to get more advanced with SEO, you can edit page titles, meta descriptions, add contextual links and much more.
Q. Does the package price include hosting?
A. Yes, the price is fully inclusive of hosting.